If you're thinking about a new lawn mower, consider going electric!  Buy a new electric lawnmower (or other electric garden tool) and get a rebate of about 20% the cost of the unit.
Click here for a brochure with more information.
Click here for the application form to submit to Lexington Utilities System.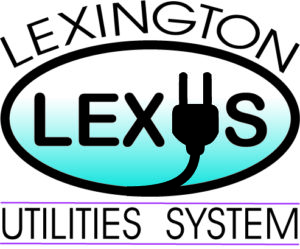 The following guidelines will generally apply. Exceptions will be handled on a case‑by‑case basis.
Lawn and garden tools must be brand new (not used, previously owned or factory reconditioned) and purchased on or after January 1, 2023.
Incentive amount is based on purchase price (installation, taxes and delivery/shipping costs are NOT eligible).
No incentive(s) will be paid without the completion of the application form. The application form must be signed by the owner. The completed application form will then be submitted to LEXUS for processing. Sales receipt(s) or invoice(s) itemizing the lawn and garden tool(s) indicating the type, amount, and purchase date must accompany the incentive application.
‍The incentive payment or account credit to the person responsible for purchasing the lawn and garden tool(s) will come directly from LEXUS.
Program is available to customers of Nebraska Public Power District (NPPD) and its participating wholesale utility customers. Participating utilities have the right to limit the quantity of incentives.
‍LEXUS reserves the right to do random spot checks to ensure program compliance.
‍LEXUS will make final determination of program compliance decisions and reserves the right to cancel the program with 30 days' notice.
Neither LEXUS nor Nebraska Public Power District warrant the performance either expressly or implicitly. Contact the manufacturer, supplier, or contractor for details regarding material warranties.
Program is subject to the terms and conditions as outlined on the application and to the General Guidelines.
Gasless, but not gutless. Quiet, but not shy. Advances in battery technology have come a long way in recent years. More power is now being packed into batteries so your mower can speedily deliver a knock-out punch to your lawn. Have you considered upgrading your conventional, gas-burning mower with a new electric or battery-powered option? Doing so could mean a 20% incentive on any new battery-powered or corded electric lawn mower could be coming your way!
Making the switch also has these advantages:
Lower energy costs – depending on how often you mow, electric powered mowers will cost about $15 per year in electricity. Gas mowers use approximately $30 of gasoline.
Less maintenance – no spark plugs, air filters, fuel filters, or oil change.
Quieter operation – electric mowers create up to 75 decibels of sound, similar to a washing machine. Gasoline mowers can exceed 95 decibels, comparable to a motorcycle on the highway.
Eco-friendly – no toxic gas emissions from nitrogen oxides, airborne particulates, carbon monoxide, or carbon dioxide
This incentive also applies to:
Electric Chainsaws
Electric Tillers
Electric Snowblowers