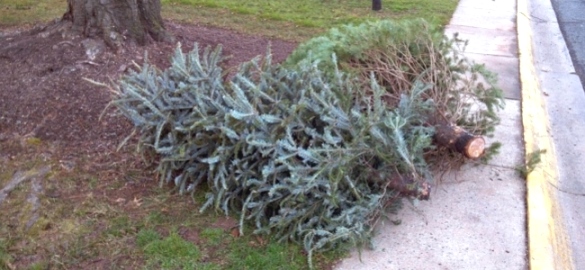 For your convenience the City of Lexington will be picking up real (not artificial) Christmas trees again this year.
Please remove the stand, all lights, decorations and ornaments and place your tree out along the curb in front of your house.
City workers will make periodical pickups through February 3.  If the tree has not been picked up within a couple of days give us a call 308-324-5995 with your address and we'll stop and get it.
Can't wait?  You can always take your de-decorated tree to the yard waste site on East Walnut.
You can also recycle Christmas Lights that no longer work. If you have a string of lights you were going to throw away, please bring them to the Service Building at 801 West Vine (M-F, 8-4), and we will recycle them.