Vietnam Veterans Parade 1 PM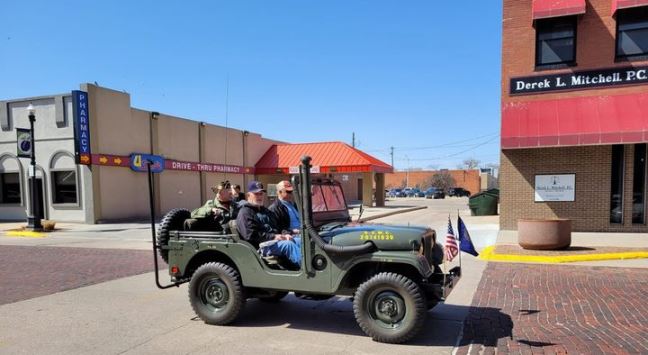 The third installment of the Vietnam Veteran Remembrance Day Parade is slated for March 25 in Lexington.  The parade is based around the newly established Vietnam Veterans Remembrance Day holiday on
March 29. The event is held on the nearest Saturday to the holiday to enable as much participation as possible.
The parade will travel north up Washington Street March 25, starting at 1 p.m. Line-up will start at 12:30 near Pinnacle Bank at the intersection of Fifth and Washington Street.
No entry fee is required. If someone would like to have an entry in the parade, they are asked to contact the Dawson County Veteran Service Office. Floats are asked to be veteran supportive or have a patriotic theme.  In the past, a hamburger feed was held downtown during the parade. This year a Soup Supper fundraising event will be held at the Heartland Museum of Military Vehicles, starting at 6 p.m.  All proceeds will go toward flags and flag poles at the Lexington Veterans Pavilion.